15 Jun

Starfish Restaurant by Hatch Design Group
We recently spoke with Julie Rosales at Hatch Design Group about a project at the Starfish restaurant in Laguna Beach, CA. The restaurant was designed by Rosales & Todd Hatch. The Hatch Design Group prides itself on its ability to create the "wow" factor through daring innovation and expertise. We were excited that they used Nouveau Boho carpeting designed by Stacy Garcia for Brintons!
Nouveau Boho is inspired by fashion and journey. It features gorgeous texture, alluring colour and distinctive layered motifs – paired unexpectedly to embrace the free spirit in all of us. This makes Nouveau Boho a perfect fit for the Starfish Restaurant. Located in Laguna Beach, Starfish uses dinner and design influences from Thailand, Vietnam, China, Korea & India to transport customers to the exotic Asian coastline through it's delicious Asian fusion menu.
Stacy Garcia: What was your inspiration for the Starfish Restaurant?
Julie Rosales: Asian Coastline with influence from China, Thailand, Vietnam, and Indonesia. We wanted to bring some of the Asian influence with a modern, sexy edge. The idea was to create a sophisticated, yet seductive mood that would draw couples, professionals, travelers, and simply….that lively crowd to dine in what feels like this mysterious, foreign place. Black, turquoise, & gold highlight the fabrics, walls, floor and ceiling while wire pendants, palm fans, and smoked mirrors cast shadows & movement throughout the space.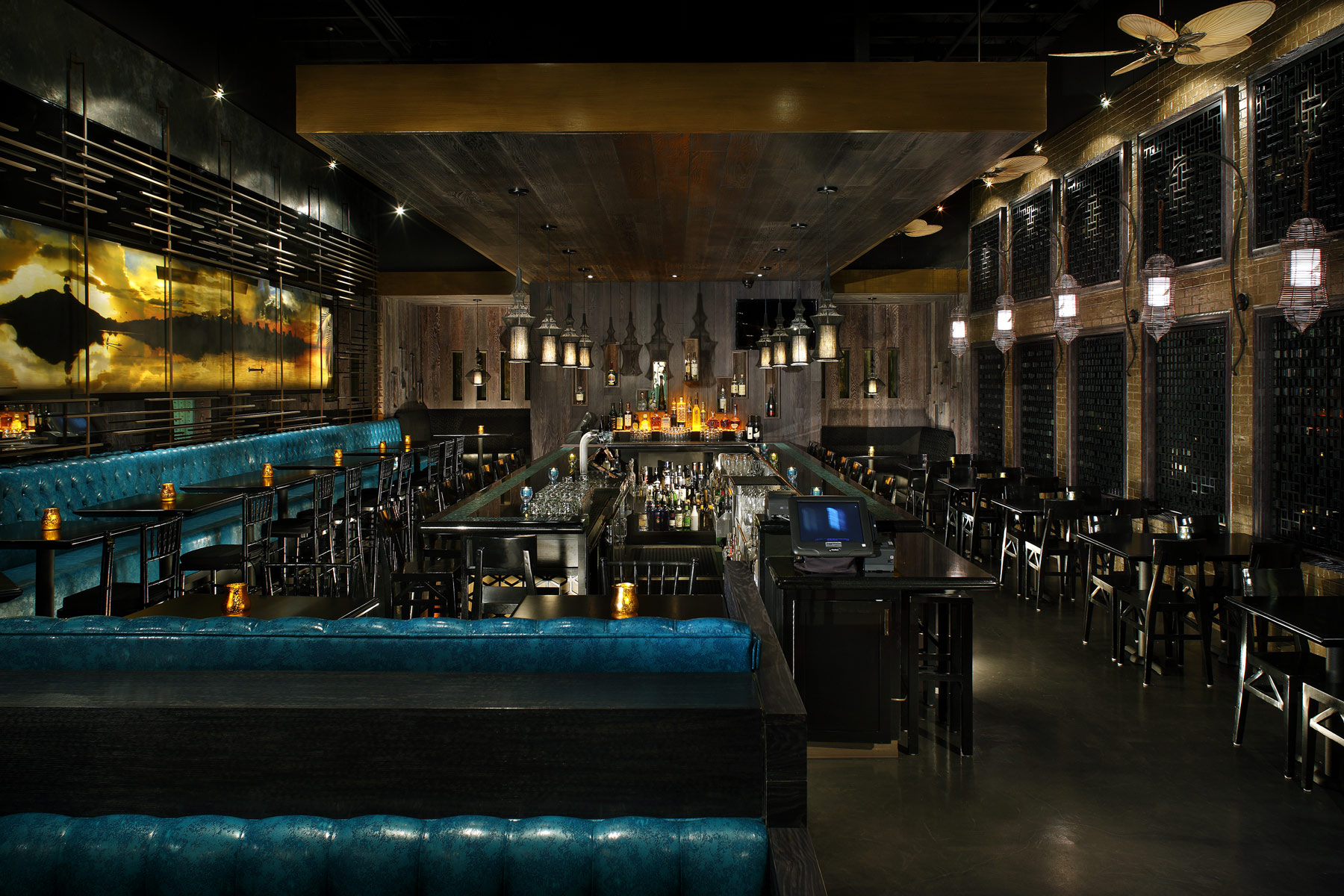 SG: Why did you choose Stacy Garcia for Brintons Nouveau Boho carpeting?
JR: I chose Stacy Garcia for Brintons Nouveau Boho carpet for this project because it had a very graphic and dynamic pattern with an aged look. It worked well with our concept bringing that seductive, feminine touch balanced with dark tones and imperfect streaks that give you an edgy design.
About Hatch Design Group:
Celebrating over 45 years in hospitality design, Hatch Design Group offers a one-of-a-kind blend of interiors resulting in environments that are successful in both form and function. Their clients return time and time again because the results they receive provide impact on their bottom lines. What separates Hatch Design Group from the other great design firms are the numerous successes our clients have experienced when developing a brand new concept or rebranding an old, outdated, and under-performing concept.